Digital Application

Belhaven Residential, LLC operates in accordance with the Fair Housing Law. All qualified applicants will receive consideration for housing without regard to race, color, religion, sex, handicap, familial status, national origin, sexual orientation, gender identity, disability or protected veteran status.
LEASING CRITERIA (updated November 11, 2020)
A non-refundable application fee of $50.00 is required when the application is submitted to management. All application fees are non-refundable. If your application fee is returned as NSF, your application will be rejected and you will not be considered further. If an application is not accompanied with a Holding Deposit, it could take 2-3 weeks for a decision.
A Holding Deposit equal to the Security Deposit should be paid with money order or cashier's check and is required to reserve and hold a specific unit for you. Once paid, the applicant has until 5:00 pm the following business day to turn in all information required for the application process, else management will be unable to render a decision and the Holding Deposit will be forfeited. If the applicant changes his/her decision about renting with Belhaven Residential at any time or for any reason, the Holding Deposit will be forfeited. However, if the applicant submits all required paperwork within the required time and is not approved for the unit, the Holding Deposit will be refunded within 48 hours of the denial. When the lease is signed, the Holding Deposit will convert into a Security Deposit and will then be refundable after the tenant vacates.
Each prospective resident over 18 years of age will need to fill out an application and have a credit and criminal background screening.
Applicant must be 21 years of age or older to apply as a lease holder. If under 21 but over 18, an applicant can arrange for a parent to apply and the cosigner will need to fill out and process a separate application. If the cosigner qualifies, s/he can sign the Lease Agreement with the minor listed as an occupant.
Applicant must have a favorable credit history. Homeowner's credit report must show mortgage company information or the mortgage company must give written documentation of payment history.
Applicant must have a favorable rental history. Should applicant owe a previous apartment community, that applicant must pay the balance and present us a letter of good standing from the apartment community in order to be approved.
Income must be at least

three

times the rental rate in gross income per month. Employment verification is required. Proof of income (i.e. paycheck stub, letter of employment, employment contract) may be submitted, else a fax will be sent to your supervisor for written confirmation of employment and pay rate. Self-employed applicants must verify income with two previous year's tax returns. Retired applicants with no monthly income must be able to prove 12 month's worth of rent in savings.
A credit check will be pulled and any unpaid housing/rental debt, evictions, foreclosures, or utility balances on the report will result in an automatic rejection.
A person with a criminal background is encouraged to share the details of the incident(s) at the time the application is submitted. A criminal background check will be pulled with the credit check. A person with a recent (10 years of less) criminal conviction or offense will be considered by the management team on a case-by-case basis.
The prospect must execute a lease contract for a reserved unit immediately upon approval or as soon as the unit is ready for occupancy, else the Holding Deposit will be forfeited and applied to the unit as lost rent.
APPLICATION
To apply, you need to submit a thoroughly completed application. You will need to upload an image of your State issued ID, Driver's License or Passport. You can do so on the digital application or you can take a picture with your phone and email it to LoveLiving@BelhavenResidential.com. We also need proof of income, so you should submit any of the following:
Two most recent consecutive paycheck stubs
Proof of financial aid or school refund check
Proof of Social Security, child support, etc.
Offer letter of employment
If self-employed, your two most recent filed tax returns
If you submit a Holding Deposit to reserve a specific unit, then you have until 5:00 pm the day after you pay the Holding Deposit to submit all the information we need, else a decision about whether you qualify cannot be made and the Holding Deposit will be forfeited and the unit will be placed back on the market. Once we have all information needed to make a decision, we will need approximately 2 business days to process it and notify you regarding our decision.
When we finish processing your application, we will contact you. At that time, we will discuss the lease term you want, a move-in date and the amount of your prorated rent. Keep in mind that the market rate advertised is for a 12 month lease. Should you desire a 9 month lease, your rate will be market + $20/month. Should you desire a 6 month lease, your rate will be market + $50/month. On the day you move into your new home, you will sign your lease, pay your prorate, and pick up your new keys.
Rest assured…our team is waiting to serve you! Coming to Belhaven Residential is like coming home. Are you ready to be home?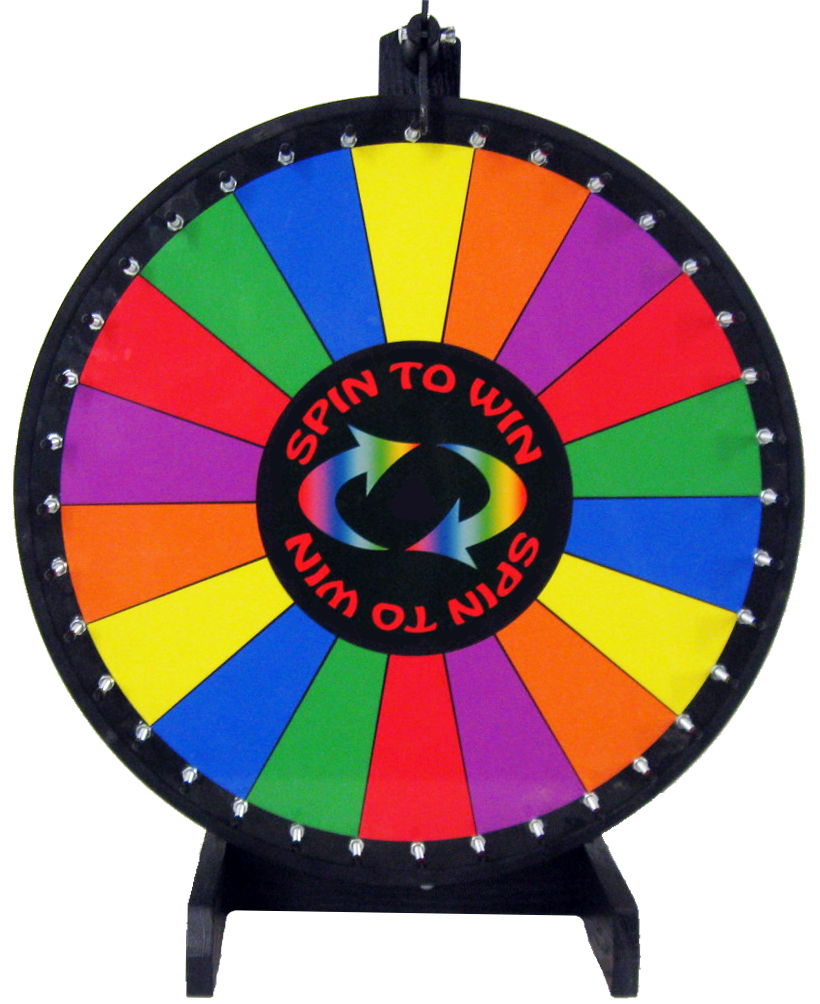 MOVE IN SPECIAL
Pay your Holding Deposit on the same day you submit your application, and when you come into our office, you will be allowed to spin the wheel for a chance to win $50, $100, $150, or $200 off your first full month's rent! Once you submit the application, you will immediately receive an email about how to pay the Holding Deposit.